Regular price
Rs. 500.00
Sale price
Rs. 400.00
Unit price
per
Sale
Sold out
If you DO NOT wish to buy Royal Disgrace at a discounted price, you can purchase the ebook for full-price on Amazon, Apple, Kobo and B&N.

***
A future prince walks into her diner, pretending to be a pauper. Will one kiss cause the owners dreams to come true?
Imagine for a moment being dumped by your boyfriend via paper airplane that hits you in the face. And, only minutes later, discover you're being fired from a job you've had for years.
Sounds terrible, right? That's my day, and it's only Tuesday. Most of my life has been crappy like that but I refuse to let it get me down.
Hi, I'm Grace and I plan on following my dream no matter what gets in my way. What's my dream? I think it's opening an 80's themed diner. That's what my good friend told me since I love all things 80's and diner food. It makes sense so why not?
The only obstacle I've come across is tall, with dark hair, an accent that will warm your, uh, heart, and desperate for a job at my diner.
I really wish I didn't have to fire him.
I will level with you. I'm not who Grace thinks. She sees me as a cool, down-to-earth guy that is humble, caring, and one of the best employees at her diner. She also thinks my name is Nico Aster. I may have stretched the truth by a lot.
My formal title is Nicolas Aster Rowley Chillingham, current Duke of Ironlea and future Prince of Northern Cambria. After the holiday ceremonies and come the new year, I will officially be crowned Prince of Cambria. I'm desperate to get out of becoming a prince so I devise a plan to pretend to be an average guy looking for a job at a diner.
No one in Cambria will find me in the tiny restaurant in Chicago. I plan on returning to my home one day but when I'm ready. The only problem is the owner. The more times I spend getting to know her, the more I wonder if I ever want to go back.
Upon purchase of the ebook bundle:
+ You will Receive Download links in your Email from BookFunnel - Or visit https://geni.us/ELbooksDOWNLOADS
+ Then you can send to your Preferred Reading Device: - Kindle or Nook or Tablet, etc.
+ Any problems, just shoot me an email at lynxelizabeth1@gmail.com
View full details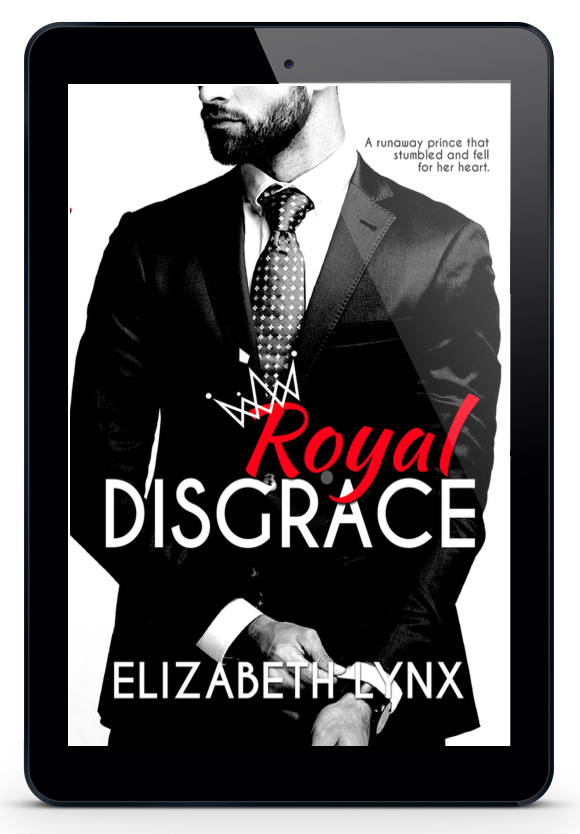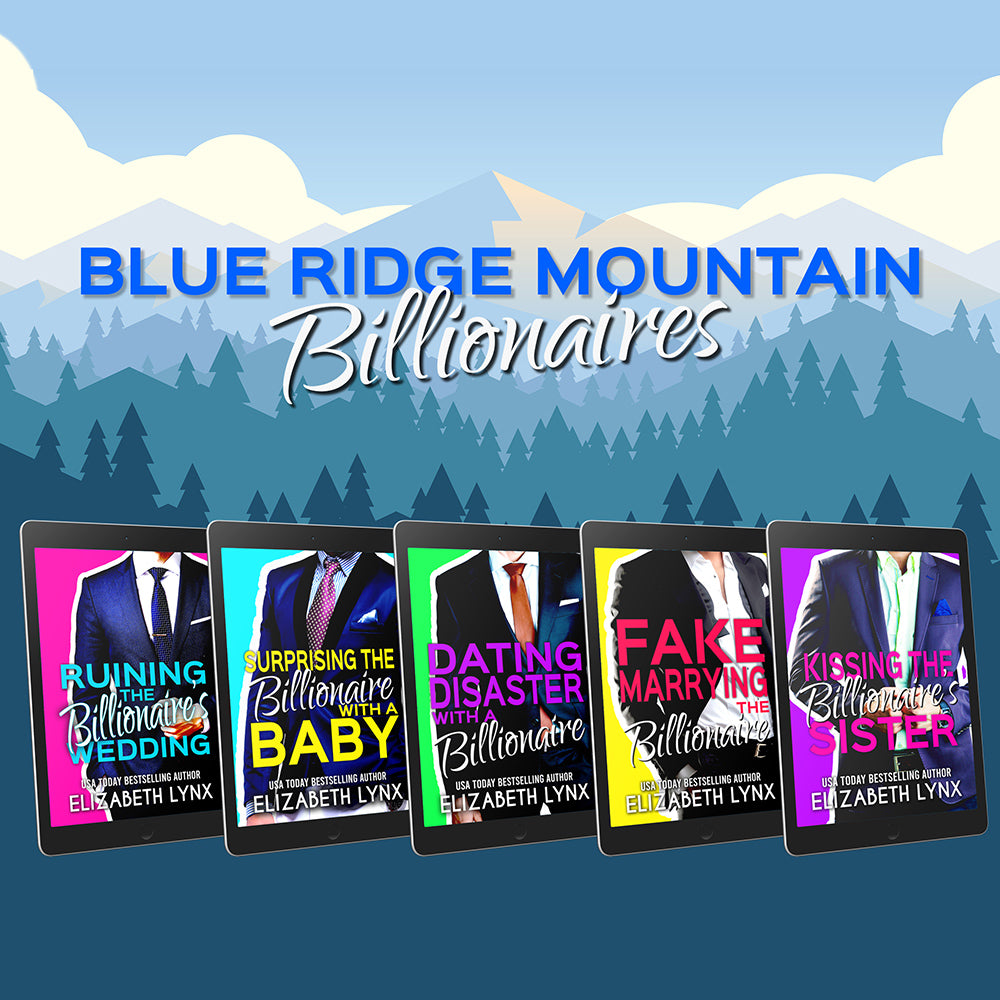 Grab Your Next Sizzling Romantic Read
The Blue Ridge Mountain Billionaires series is about super hot billionaires and heroines that make them work for their attention.
Take Me to the BUY Button
What You Get In The BLUE RIDGE MOUNTAIN BILLIONAIRES SERIES Collection
Opposites Attract

What happens when the wedding of the year is the event that opens an exclusive resort in the Blue Ridge Mountains and the jilted ex of the groom shows up uninvited?

The owner of the resort does everything he can to stop her. Even if it means hiring her as his new chef.

One Night Stand with Future Boss

When a nerdy billionaire was pranked by his brother and trapped in a closet naked at a fancy gala, he vowed revenge. But when a beautiful woman became stuck too, he realized he was in the right place at the right time. When she disappeared after their fun time in the closet, he's surprised to discover nine months later that not only was she his new assistant, but she had a new born baby.

Pretending Not To Be A Billionaire

When a famous billionaire stumbles upon one of the few people who don't know he's famous AND she's beautiful, he pretends not to be made of money.

But then he discovers her coffee shop is going under all because his billionaire brother's resort is stealing her customers.

Will she hate him if she discovers he's related to the billionaire that's causing her to lose her business?

A Billionaire in Desperate Need of a Wife

He's a playboy billionaire that gets what he wants. But when his grandfather's will changes his fortunes until he marries, he realizes it's a lot harder to get a woman when marriage is on the line.

When he finally finds the perfect woman, she tells him no. How is he going to handle be turned down for the first time in his life? And why does the challenge of getting her attention really turn him on?

Secret Second Chance

He was in love with his billionaire client's sister. He thought she was in love with him too.

They kept it secret until one day she ran away.

She broke his heart when she left and vowed if he saw her again, he'd run in the other direction.

Then her brother makes him track her down. And when he does she has a big surprise he never saw coming.
But Elizabeth, I only read on Kindle or Nook or my iPad.
Don't you worry. I got you covered.

The ebooks are delivered through Bookfunnel: which can send any ebook directly to the e-reader of your choice.
Or you can read them online in any web browser.
If you change devices at any point, your books are stored in your Bookfunnel library to re-download.
So, you have nothing to lose and $15 to save.
So what are you waiting for?!?!?