Regular price
$33.00 CAD
Sale price
$17.00 CAD
Unit price
per
Sale
Sold out
Upon purchase of the ebook bundle:
+ You will Receive Download links in your Email from BookFunnel - Or visit https://geni.us/ELbooksDOWNLOADS
+ Then you can send to your Preferred Reading Device: - Kindle or Nook or Tablet, etc.
+ Any problems, just shoot me an email at lynxelizabeth1@gmail.com
View full details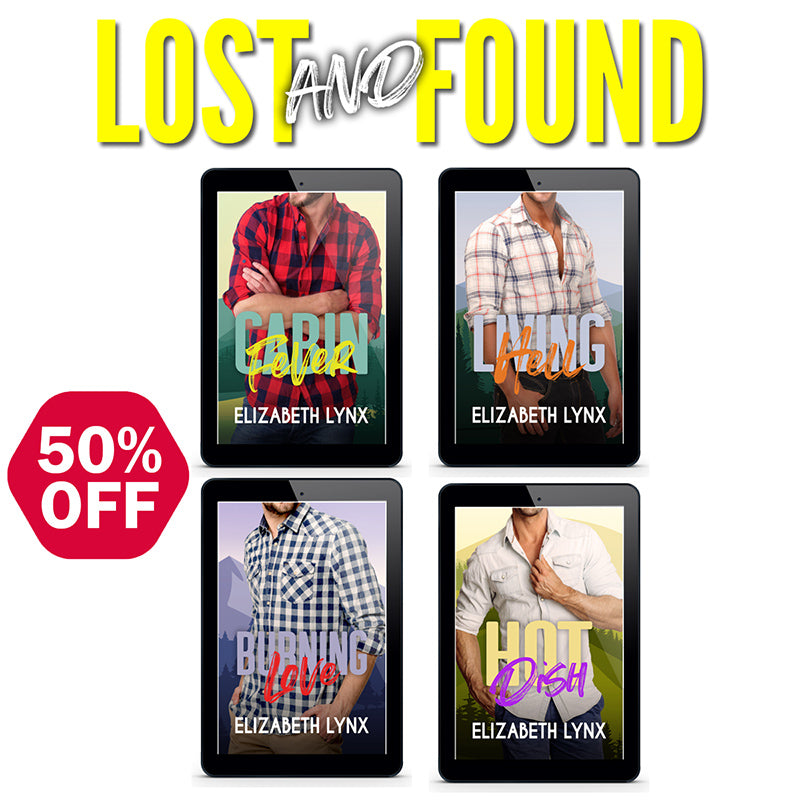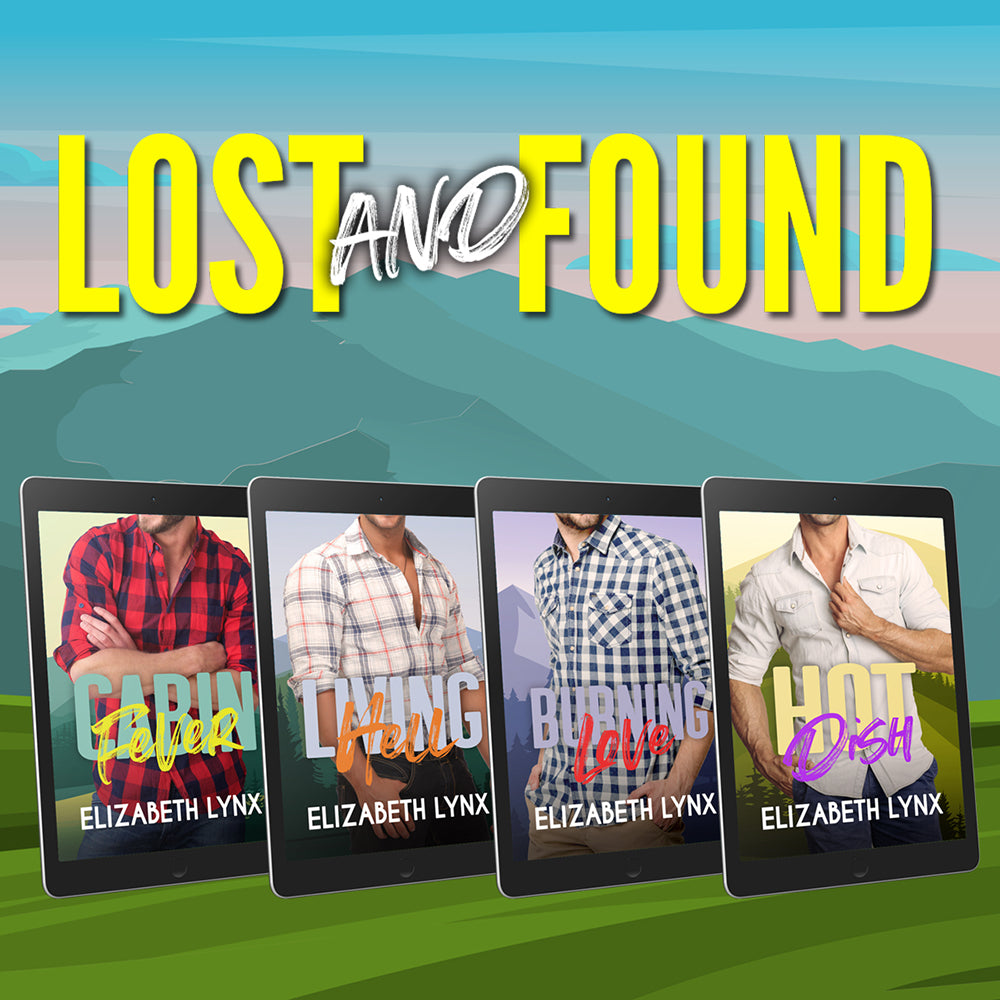 Start Devouring Your Next Drool-Worthy Hero
The Lost and Found series is about how opposites always attract with sizzling small-town heroes and the heroines that get under their skin... and their sheets.
Take Me to the BUY Button
What You Get In The LOST AND FOUND SERIES Collection
Trapped Together

Olivia Love was living the perfect life, until one moment changed everything. On the day of her destination wedding, with the mountains as her romantic backdrop, she catches her fiancée with another woman and does the only thing she can think of - she runs. In her wedding dress. In the middle of nowhere. But when she stumbles upon a cabin in the woods, she finds more than shelter - a daunting mountain man, Carter Fitzwilliam, turns her world upside down.

Fake Fiancé with Ex

When Iona Dell, Hollywood's "It" actress is forced to go back to her tiny hometown and runs into the guy who first broke her heart, she never expects to become engaged to him.
Tyler Ferguson, the local veterinarian, was saving up for years to buy a home. But when he finally has the keys to his new house, he's shocked to find his very first crush standing inside, and to get her to leave he has to promise to marry her.


Total Opposites on Road Trip Together

Bea Love is a smart and tough negotiator, always willing to do what's best for her clients. But when she meets Mica Angrov, the most demanding and hottest man she's ever seen, her skills are put to the ultimate test.
Mica knows that outsiders can't be trusted, so when Bea shows up in his home with an offer too good to be true, he kicks her out. But when his family's future depends on the deal she offers, he reluctantly agrees to take a road trip with her.
With each mile they travel, they find that their attraction is undeniable, and it's only a matter of time before this deal goes… south.

Big City Billionaire + Small-Town Baker = Recipe for Disaster

Chloe Angrov had one dream—to own her own bakery. But when no one showed up to her grand opening, she's determined to make it work, no matter the cost. Little does she know, the ridiculous billionaire who got in the way of escaping a cave full of bears—was the only one enjoying her cookies.
Konrad Love was a big-city billionaire used to flash and excess, but when he screwed up helping Chloe from the cave, he discovered he had no idea how to help with anything, even a broken heart. He was now the laughingstock of the town and the target of Chloe's hatred. How will he prove to her, and to the town, that he's not crazy?
But Elizabeth, I only read on Kindle or Nook or my iPad.
Don't you worry. I got you covered.

The ebooks are delivered through Bookfunnel: which can send any ebook directly to the e-reader of your choice.
Or you can read them online in any web browser.
If you change devices at any point, your books are stored in your Bookfunnel library to re-download.
So, you have nothing to lose and $15 to save.
So what are you waiting for?!?!?