Regular price
$2.99 USD
Sale price
$1.99 USD
Unit price
per
Sale
Sold out
If you DO NOT wish to buy Idol at a discounted price, you can purchase the ebook for full-price on Amazon, Apple, Kobo, Google Play and B&N.
***
He's a famous rock star having trouble finding his voice. She has a mouth that gets her in trouble. What happens when her mouth meets his lips and everything turns explosive?

Little did he know when he woke up this morning that a short redhead would destroy his perfect, Maserati driving world.

Those were the first words I said when I set eyes on the hot-as-sin rock star's long, wide…car. It was beautiful. Hunter Six was gorgeous. He may be rich, famous, and one of the most talented singers of this century, but that didn't mean he could get away with what he did to my mom.

Willa Jones just played you, bro.

That's what my brother said to me after a beautiful woman ripped apart my life with a little piece of chalk. Let me preface that with a fact: The image she drew of a specific part of my body was a whole lot bigger in real life. Despite her ridiculously inaccurate depiction of me, she tricked me into taking my picture. My days of living in obscurity, taking a break from the rock-star life were numbered, destroyed by a fiery redhead.

When she finally threw the chalk to the ground, I watched a particular part of her body sashay away and knew I'd never get her out of my head.

Idol is a standalone novella, enemies-to-lovers romantic comedy.
Upon purchase of the ebook bundle:
+ You will Receive Download links in your Email from BookFunnel - Or visit https://geni.us/ELbooksDOWNLOADS
+ Then you can send to your Preferred Reading Device: - Kindle or Nook or Tablet, etc.
+ Any problems, just shoot me an email at lynxelizabeth1@gmail.com
View full details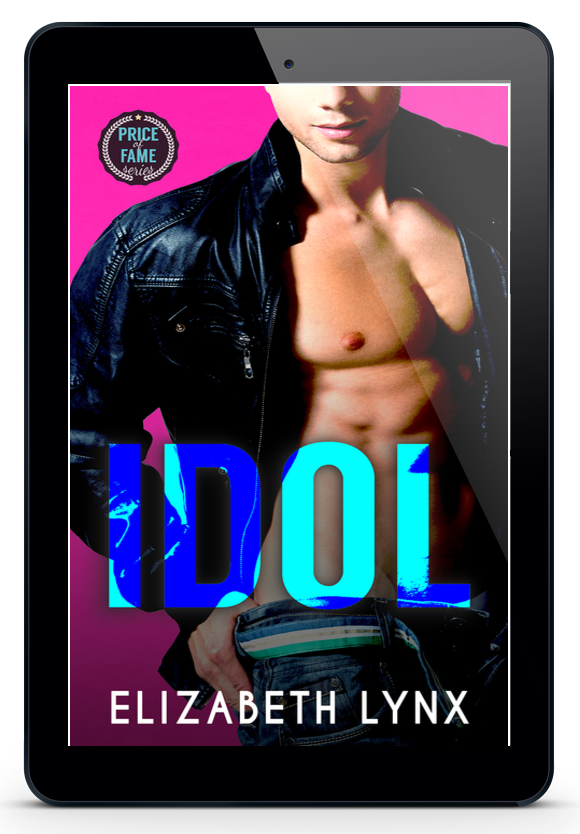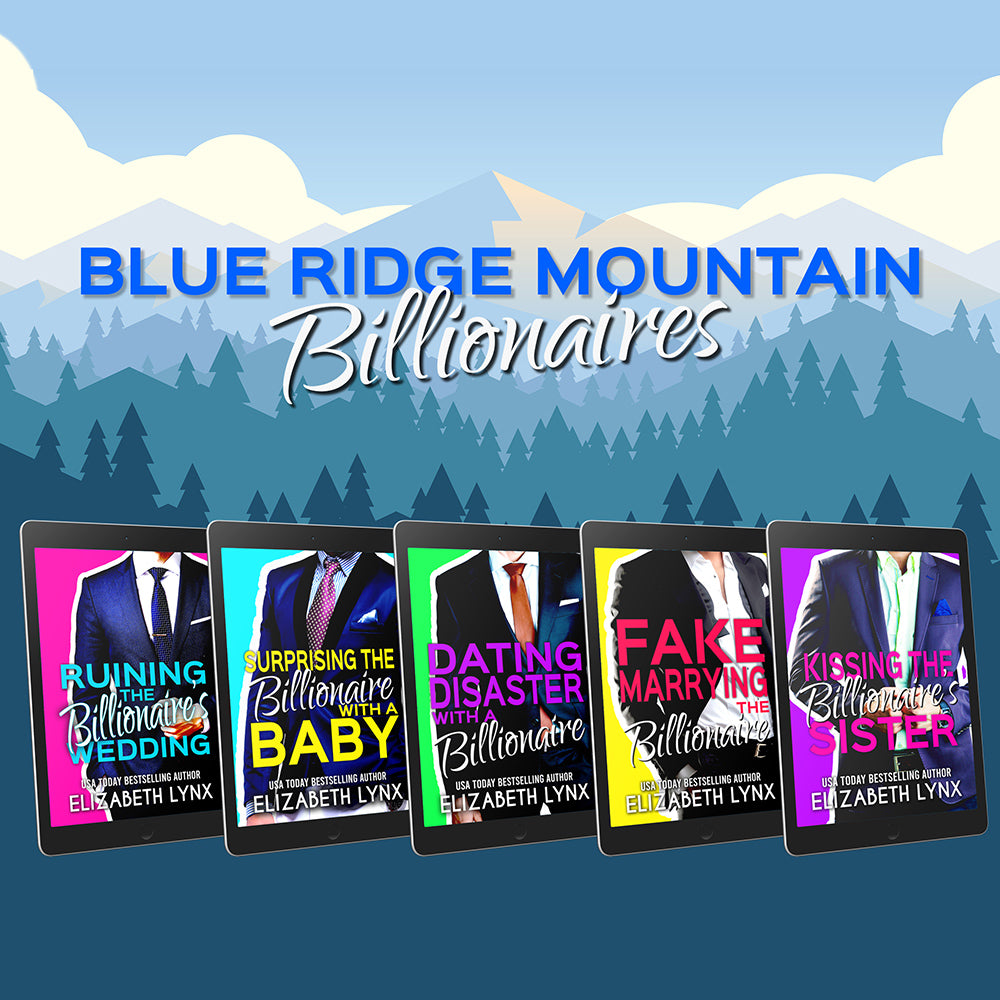 Grab Your Next Sizzling Romantic Read
The Blue Ridge Mountain Billionaires series is about super hot billionaires and heroines that make them work for their attention.
Take Me to the BUY Button
What You Get In The BLUE RIDGE MOUNTAIN BILLIONAIRES SERIES Collection
Opposites Attract

What happens when the wedding of the year is the event that opens an exclusive resort in the Blue Ridge Mountains and the jilted ex of the groom shows up uninvited?

The owner of the resort does everything he can to stop her. Even if it means hiring her as his new chef.

One Night Stand with Future Boss

When a nerdy billionaire was pranked by his brother and trapped in a closet naked at a fancy gala, he vowed revenge. But when a beautiful woman became stuck too, he realized he was in the right place at the right time. When she disappeared after their fun time in the closet, he's surprised to discover nine months later that not only was she his new assistant, but she had a new born baby.

Pretending Not To Be A Billionaire

When a famous billionaire stumbles upon one of the few people who don't know he's famous AND she's beautiful, he pretends not to be made of money.

But then he discovers her coffee shop is going under all because his billionaire brother's resort is stealing her customers.

Will she hate him if she discovers he's related to the billionaire that's causing her to lose her business?

A Billionaire in Desperate Need of a Wife

He's a playboy billionaire that gets what he wants. But when his grandfather's will changes his fortunes until he marries, he realizes it's a lot harder to get a woman when marriage is on the line.

When he finally finds the perfect woman, she tells him no. How is he going to handle be turned down for the first time in his life? And why does the challenge of getting her attention really turn him on?

Secret Second Chance

He was in love with his billionaire client's sister. He thought she was in love with him too.

They kept it secret until one day she ran away.

She broke his heart when she left and vowed if he saw her again, he'd run in the other direction.

Then her brother makes him track her down. And when he does she has a big surprise he never saw coming.
But Elizabeth, I only read on Kindle or Nook or my iPad.
Don't you worry. I got you covered.

The ebooks are delivered through Bookfunnel: which can send any ebook directly to the e-reader of your choice.
Or you can read them online in any web browser.
If you change devices at any point, your books are stored in your Bookfunnel library to re-download.
So, you have nothing to lose and $15 to save.
So what are you waiting for?!?!?